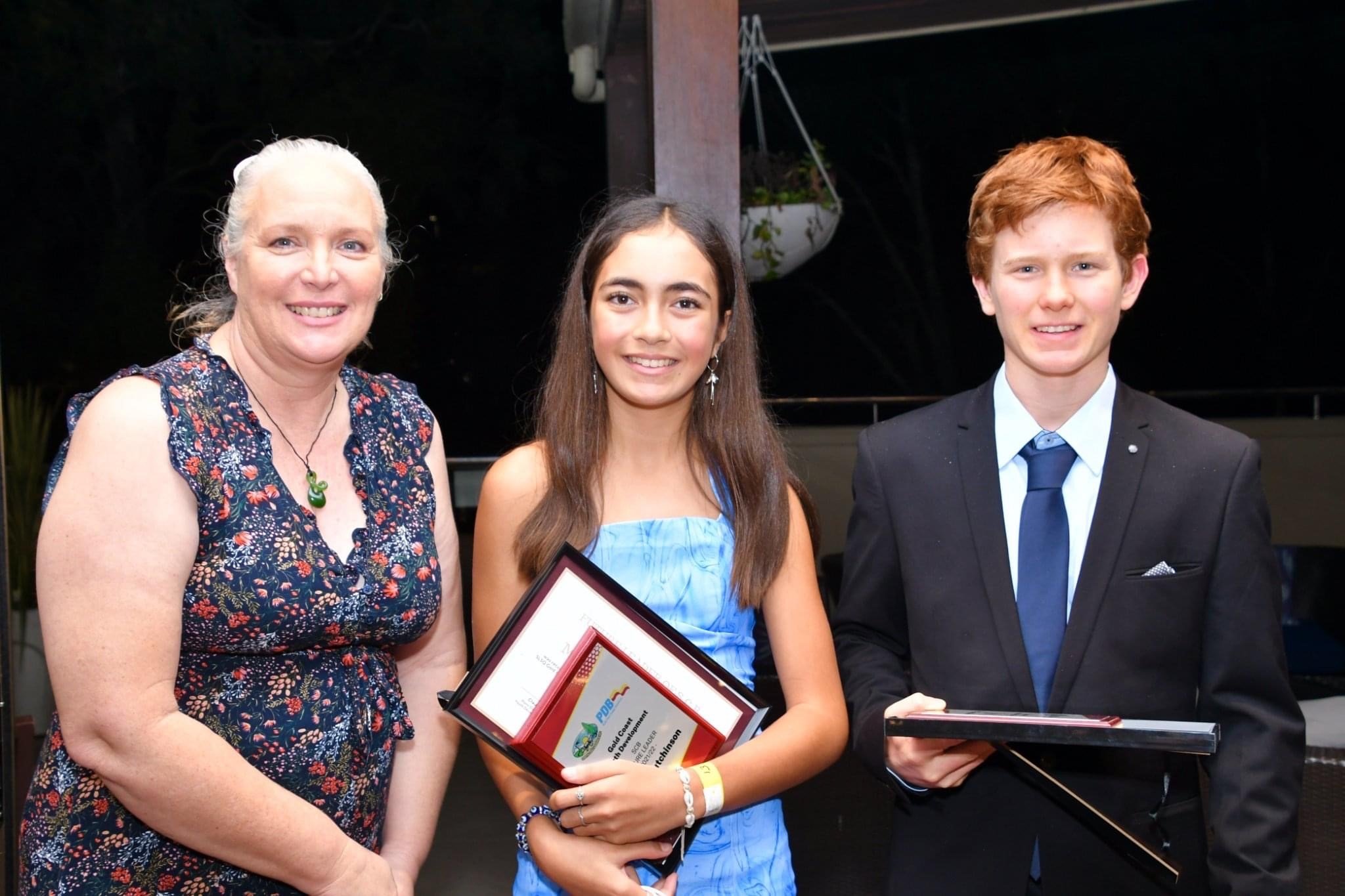 28 May 2022
Palm Beach are proud of our youth and our 21 members including chaperones Yasmina Phadel and Clayton Kimeklis who attended this season's Gold Coast Youth Development Ball.
With our JAC Josh Sealey also taking on MC duties for the first time, Palm Beach's presence at the Ball was strong! Over 220 youth were in attendance and from all reports, a fun albeit sweaty, night of dancing and socialising was had.
Congratulations to our U15 member and Junior Club Captain Dylan Jones-Dean (pictured with Branch JAC and Palmy staff member Gabby Kinneally, and Molly Hutchinson from Point Lookout Club) who was presented with the Point Danger Branch Future Leader Award. Equally congratulations were in order to our Youth Development leaders Clayton, Yasmina and Josh – and all our teens – following Palm Beach's Runner Up award in the Gold Coast Club of the Year acknowledgement. Next year we'll win it said Yas. Congratulations Palmy.