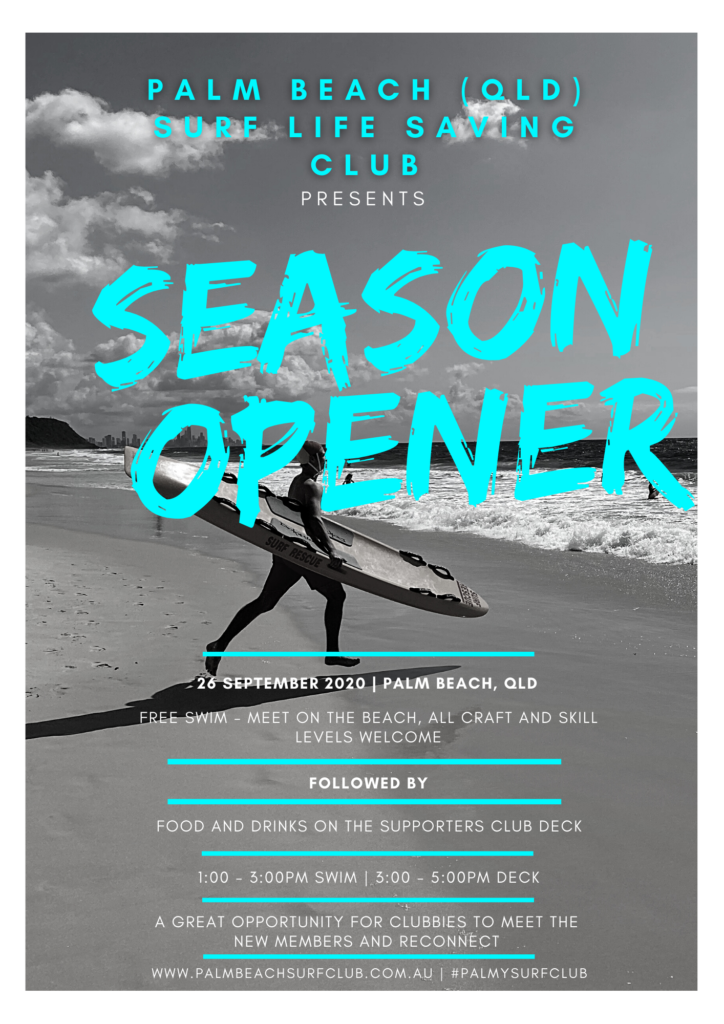 With the 20/21 Season upon us, we wish to welcome back all Palmy Members and warmly welcome all new Members!
The Season Opener will be a simple free swim/board/roll in the sand on Sat 26 Sep 20, starting at 1pm. Please meet on the sand in front of the Club where your Club President, Mary Farrell, will say a few warm words before we hit the water (in between the flags of course ;-)!
From 3pm we are all invited upstairs to the Supporters Club deck where staff will bring individual plates of finger food (with healthy and vegetarian options) and drinks will be available from a pop-up Balter bar with $5 beers, as well as the standard selection from the main bar.
The true Palmy One Club spirit will be on display as we enjoy the sand, ocean, Club and deck together! Please get around the new members and welcome them to our team.
*Please note due to COVID restrictions all members enjoying the deck must be seated, including children (suitable to be on a parents lap) and we must sign in on arrival through reception (no access through side deck gates). As always, we will adapt and overcome to be able to enjoy each others company, get salty and enjoy a bevvie in the sun!