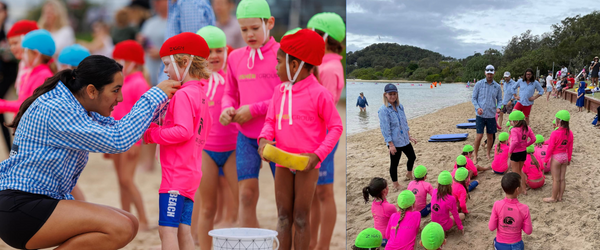 On this page:
What is an Age Manager?
How to become an Age Manager
Age Manager resources & videos
What is an Age Manager?
Age Managers are crucial to the success of our Nippers program. Age Managers use their experience and passion for youth development to mentor Nippers and facilitate fun learning programs, encouraging and developing young surf lifesavers. Their goal is to enrich the lives of Nippers through the delivery of surf lifesaving knowledge and skills in a fun and safe aquatic environment.
How to become an Age Manager?
If you are interested in becoming an Age Manager, our club can direct you to the Junior Activities Age Managers Course. This course has been developed to provide Age Managers with a program where they develop a greater knowledge about how Surf Life Saving operates, the factors influencing the growth and learning of young people, and the components that should be delivered to teach our Junior Activities members (our "Nippers").
The Age Managers course is available online through your Members Portal to complete at your convenience.
Members Portal > eLearning > Training Library > SLS – Age Managers.
Age Manager resources & videos
Our Club has filmed some short videos with our Coaches and key club members to aid Age Managers in teaching some key skills to our Nippers. These skills include Wading, Swim Tips, Board Positioning, Race Starts and Beach Events. Be sure to have a look at them all to gain some extra knowledge to pass on to your Nippers.
Find the videos using the following link or by clicking the image below: https://www.youtube.com/playlist?list=PL85rF-saYymYZDccmO6k4YTPkZq7gjcel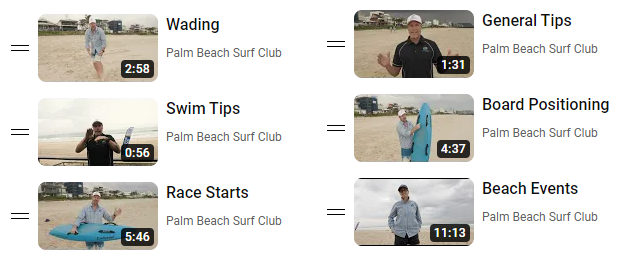 Additional resources can be found through the SLSQ Club Management app