To ensure we can provide a quality and safe program for our happy and large Nippers group, our Nipper membership intake has now closed.
Come and join us at Palmy Nippers!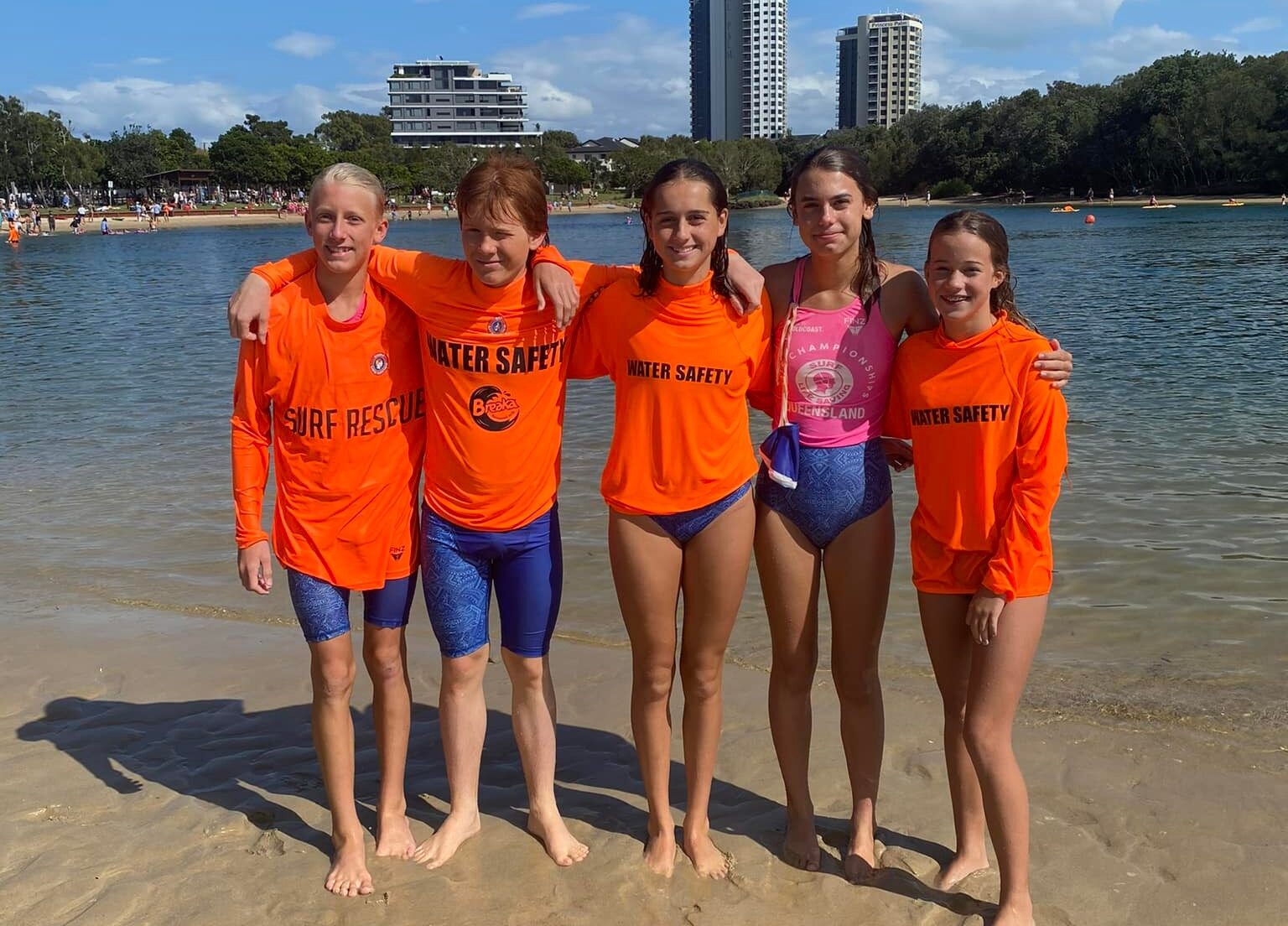 The fun of Surf Lifesaving starts in Nippers! Nippers is for the whole family and is a wonderful opportunity to get involved and make new friends within the local community.
We are proud of the Nippers program we run at Palmy; one of the largest junior clubs in the Point Danger Branch. As well as our wonderful Palmy Family of volunteers, one of our points of difference is that we run our Nipper program on Saturday morning; one of few clubs on the Coast to do so.
Our Nippers program:
runs from mid September/October through to March, with membership sign-on commencing in August and pool evaluation sessions held in September.
embraces our Club values of Respect, Inclusive, Unity and Involvement.
serves to educate and promote beach safety and awareness in a fun learning environment. Our juniors gain skills and principles for everyday life and become respected members of our community.
is designed for children from 5 – 14 years of age. Age groups are determined based on the month and year a child is born and children must turn 5 by 30 September to be able to participate in the season.
New members are always welcome and to our renewing members… we can't wait to see you back on the beach!
Visit the links below for further information or to sign up to Nippers. If you still have a question, contact our office who will be happy to help.
Steps to Become a Nipper
To sign up a Nipper, please visit the 'New Members' section of our website, using the link below. Then bring your Nipper to a Pool Evaluation session.