---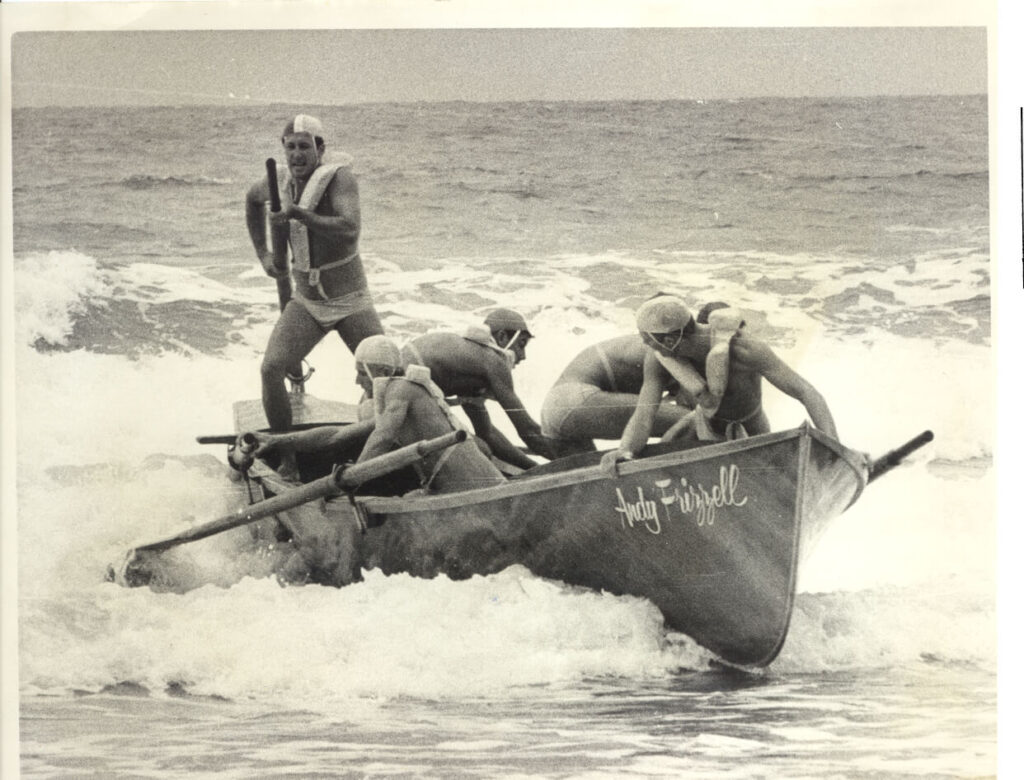 On this page:
Key developments
Key events and accomplishments
Key Personnel
Photo gallery
Key developments
Expired Air Resuscitation(EAR) , Chest Pressure Resuscitation(CPR) is adopted in the Surf Movement.
The birth of the Ironman & Taplin Relay races.
Key events and accomplishments
Early 60s the club wins the BP shield for overall points score in the Queensland Titles .
In 1962 won a Caltex rescue ski for aggregate points in a carnival at Kurrawa.
1963 the Old Boys Association was formed.
1963 Royal Tour Surf Carnival at Coolangatta.
1964 tragic loss of member in a car accident.
1965/66 minor extensions to club house.
1965/66 motorised surf rescue boat explodes.
1966/67 first appearance of the Nippers.
1969/70 Andy Frizzell steps down after 26 years as President.
This Decade was a very successful one as a Club, and in the competition arena.
Key Personnel
Season
President
Club Captain
Life Members
1960-61
A. Frizzell
C. Muller
K. Forsyth
1961-62
A. Frizzell
B. Jukes
R. Coffey
1962-63
A. Frizzell
C. Muller
1963-64
J. Spencer
C. Muller
1964-65
M. Webb
P. Ward
1965-66
A. Frizzell
P. Ward
1966-67
A. Frizzell
I. Gunn
1967-68
A. Frizzell
I. Gunn (to Dec)
B. Howes
R. Allen-Waters
1968-69
A. Frizzell
B. Howes (to Dec)
B. Hayward
G. Graham
1969-70
G. Graham
B. Hayward
Photo Gallery
With thanks to Robert McPherson and the late Andy Frizzell for this selection of historic photos. Click on a photo to see it in higher resolution.
More photos can be found at https://commons.wikimedia.org/ and by searching for Palm Beach Qld Surf Life Saving Club.