Appointed at our Annual General Meeting each June our Board consists of 5 members. Our Club also has an Operations Committee with a minimum of 5 members and a Junior Committee of over 30 members working together to manage day to day operations of the Club and our programs.
Our Constitution and By-Laws are the key documents of our Club and outline the responsibilities and duties of the Board and other elected officers.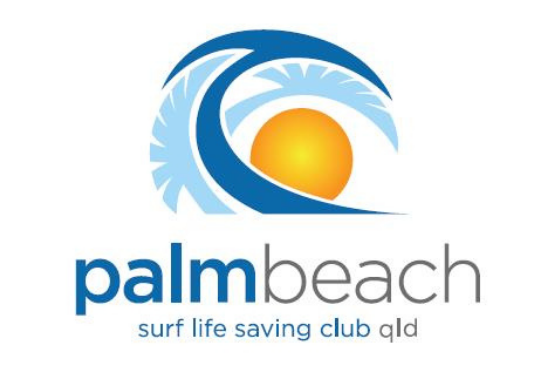 Our Board
Our Board Members for the 2022-23 season are:
| Position | Name |
| --- | --- |
| President | Mary Farrell |
| Director | Greg Cox |
| Director of Administration | Anna Carroll |
| Director of Finance | Scott Lyall |
| Director | Andrew Gault |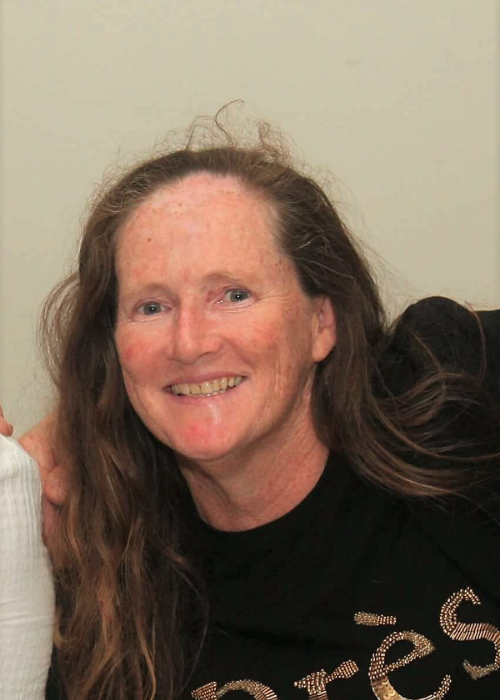 Mary Farrell has been our illustrious leader for five years now and is very passionate about lifesaving and sharing her knowledge with members as a trainer and mentor. Mary grew up in Ireland and was afraid of the water; overcoming her fear after moving to the Gold Coast. Mary joined Palm Beach SLSC in 2010 and proceeded to do her Bronze Medallion and followed that with another 67 awards. Yes, she was hooked on lifesaving.
Mary became a keen competitor and has a goal of winning an Australian Medal – which she believes she is on track to do in 2040 when she turns 73. Mary would like to remind all members that it's all about the journey to the goal, not just the goal itself, so make sure to enjoy every day of your lifesaving experience.
Greg Cox grew up at Burleigh Heads where he developed his love of the sea and in turn, surf life saving. Greg was a Palm Beach nipper before moving to Nobby Beach then Tweed Heads & Coolangatta during his teenage years and twenties. An accomplished athlete, Greg worked for many years at the Australian Institute of Sport in Canberra.
Greg and his family returned to the Gold Coast in 2012 where he rejoined PBQSLSC to support his children through nippers. Greg has taken on various support roles within the club including Age Manager, Team Manager and Surf Sports Officer. In his Director role on the Board, Greg is committed to supporting the club's growth and future development. Greg loves the water and wants our members to enjoy the wonder of the surf and is passionate about helping members develop confidence and competence, as well as providing competitive opportunities.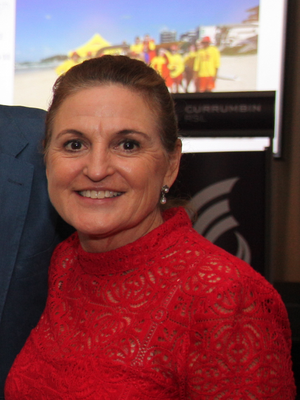 Anna Carroll is an experienced Board Director, CEO and Senior Executive with a background in the Australian Government and Not For Profit Sector. Anna has have been actively involved in the Palm Beach Surf Life Saving Club since 2011 as a parent of three children who compete and patrol, as a Level 1 Official and since 2017 elected as the Secretary of the Club. As former CEO of Netball Queensland Anna lead the State's largest women's participation sport, Anna knows first hand the positive role sport and community service plays in our community. As a Member of the Australian Institute of Company Directors with a particular interest in governance, leadership and organisational development, Anna has enhanced the systems and member support at the Palm Beach Surf Club, for which we are extremely thankful.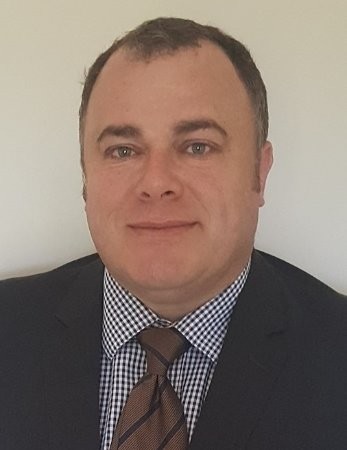 Scott Lyall was appointed as Treasurer/Director of Finance at Palm Beach Surf Life Saving Club in May 2022. Scott is Chief Operating Officer at Burleigh Brewing Co, Queensland's largest independently owned brewery. Scott is a Chartered Accountant who has called the Gold Coast home since 2005. He enjoys the lifestyle southeast Queensland offers with his wife and two children. Prior to moving to the Gold Coast, Scott worked in various commercial, financial and people leadership roles in a variety of industries in Australasia, UK and Europe.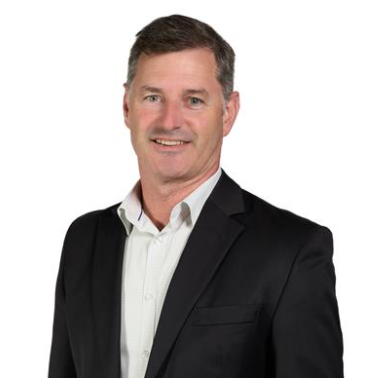 Andrew Gault joins our Board for the 23/24 season and brings a wealth of experience, leadership, and drive . As a former Ironman triathlete, Andrew embodies the spirit of tenacity, resilience, and commitment, and a strong focus to foster a culture of excellence and service. Andrew's commitment extends beyond competition as a committed servant to his community. His passion for lifesaving stems from a deeply rooted belief in the importance of service and assisting those that need it most. Andrew's experience as a lifeguard combined with his time spent as a competitive athlete has afforded him a unique perspective on safety in and around the water; valuable attributes for a member of our Board.
Over the years, Andrew has made tangible contributions to the safety of our community, volunteering for beach patrols and training sessions. His focus on public safety, preventative measures, and community awareness have led to several interventions, each one reinforcing his dedication to his community and to the Palm Beach Surf Club. In his role on the Board, Andrew seeks to enhance the surf club's community engagement, improve training and safety protocols and inspire the next generation of lifesavers and athletes. Andrew firmly believes that the heart of a healthy community lies in service, education, and active living, values that align seamlessly with the vision of the Palm Beach Surf Life Saving Club.
Our Operations Committee
Our Operations Committee meet monthly during July and April to make the operational decisions required to stage a successful lifesaving season.
Our Operations Committee elected officers are:
| | Position | Name |
| --- | --- | --- |
| | Club Captain | Greg Clark |
| | Junior Activities Officer | Josh Sealey |
| | Surf Sports Officer | vacant |
| | Chief Training Officer | Matthew Barber |
| | Youth Development Officer | Yasmina Kimeklis |
Other officers of the club as elected at the AGM are:
Officer Position
Club Member
Vice Captain
Codey Trethewey
IRB Officer
Ben Tidey
Life Saving Gear Steward
Colin Harvey
Surf Sports Gear Steward
Steve Hart
First Aid Officer
Sharon Finucan
Team Manager
Seniors – vacant
Masters – Erica Read
Juniors – Abby Hewitt and Phil Campbell
Grants Officer
vacant
Transport Officer
Tony Rapallo
Grievance Officer
Leanne Major
Our Junior Committee
The Junior Committee are elected in March and endorsed at the AGM. The Junior Committee list can be found under the Nippers section.
Role descriptions for all of the above positions can be found in the Appendix of the Club By-Laws.
Our Coaches
Our Coaches can be found under the Surf Sports area of our site.
Our Life Members
Our Life Members of Palm Beach Surf Life Saving Club have dedicated thousands upon thousands of hours of service to their community. We cannot possibly share all their accomplishments and contributions given to our Club but we are proud to list their names and the years they were inducted below.
Frederick Aldridge † 1973
Harry Aldridge † 1972
Ronald Allen-Waters † 1967
Geoffrey Bagnall 2018
Kenneth Bagnall 1979
Ronald Bagnall 1993
Trevor Bone 1980
Reg J Carr † 1949
John Church † 1937
I Cliff † 1938
Ronald Coffey † 1961
Ian Cowper † 1996
Ronald Crowe 2009
Harry Edwards † 1994
Arnold Eussen 2016
Richard Felton 1989
Keith Forsyth † 1960
Gary Fraser 2022
Andrew Frizzell OBE OAM † 1940
Bill Gallagher † 2000
Noel Gill 2012
Russell Gilmour 1991
Gilbert Graham † 1968
Barry Hayward 2002
Darrel Henry 2015
Barry Howes 1978
Ross Howes 1983
Warren Johnson 2000
Barry Jukes † 1970
Lloyd Kenny † 1985
Tom King † 1936
Graeme Kling 2009
Troy Kling 2012
John Landers 1997
Ross Linnett † 2001
Phillip Mann 2000
George Marshall † 1975
John McPhee † 1944
Robert McPherson † 1971
Harry Mellor † 1948
Malcolm Nutt † 1999
Roy Pascoe † 1952
Colin Paterson 1990
Antony Rapallo 2009
Colin Rowden † 1939
Peter (Scott) Rawlings 2015
Ian Sarow 1984
Russell Schultz 2000
Gordon Shears † 1998
Jack Spencer † 1955
Jeffrey Spink 2012
Daniel Stewart OAM 1995
John Stewart † 1943
Robert Stewart 1992
Graham Stockwell 2005
Robert Stockwell 2002
George Stone † 1956
Cec Tweddell † 1942
N Walsh † 1941
Maurie Webb OAM † 1957
Note the † symbol denotes the member is now deceased.