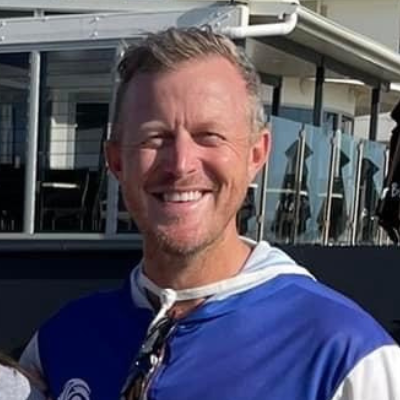 Our Junior Committee is lead by our Junior Activities Officer, the positive, enthusiastic and always smiling Josh Sealey.
Josh runs a team of amazing, dedicated volunteers, listed below as our Junior Committee. Note, there are still a number of roles to be filled for the 2022-23 season. Please contact JAC Josh if you can assist in any way.
Help make our Nippers program even more amazing by joining Josh and his super team; you won't regret it.
| Position | Club Member Name/s |
| --- | --- |
| Junior Activities Officer (JAC) | Josh Sealey jac@pbqslsc.com.au |
| Deputy JAC | Julian Norton-Smith & Bayden Skelley |
| Secretary (Nippers only) | Yasmina Phadel |
| Water Safety Coordinator | Clayton Kimeklis |
| Beach set-up BBQ Coordinator | Josh Sealey & Laura Griffith |
| Junior Registrar | Leesa Monaghan |
| Junior Social Officer | Yasmina Phadel |
| March Past Coordinator | Jenny Rees |
| Team Manager U8 – U10 | to be filled |
| Team Manager U11-U15's | to be filled |
| Junior Carnival Coordinators | Leesa Monaghan & Bonny Farrell |
| Fundraising/Raffles Coordinator | Louise Sealey |
| Gear Steward | Gareth Sutch |
Age Manager – U6
Steven Duhig
Assisted by: Ava Fox and Tayah Rennocks
Age Manager – U7
Ryan Ellis
Assisted by: Kane Merrett, Kerry Filliol, Dan McCafferty and Lexi Skelley
Age Manager – U8
Zali Riley and Emily Carroll
Assisted by: Ray Blane, Danielle Stebbins and Scott Duffy
Age Manager – U9
Greg Clark
Assisted by: Erin Maxted and Holland Robinson
Age Manager – U10
Julian Norton-Smith
Assisted by: Bonny Farrell, Lauren Eddie, Gerard Sams and Kristin Grady
Age Manager – U11
Yasmin Phadel
Assisted by: Codey Trethewey, Anise Webb and Charlotte Sutch
Age Manager – U12
Jeff Baxter
Assisted by: Isaac Allport, Christie Fox and Michelle Allport
Age Manager – U13
Jack Carroll
Assisted by: Greg Pooley
Age Manager – U14
Warwick Hollier
Assisted by: Donna Hollier and Deon Pache
Age Manager – U15
Russell Francis
Assisted by: Nicole Devlin
Age Managers are still required for a number of age groups. We need 1 Age Manager per 10 nippers to ensure safety on our beach.