Welcome back to our renewing members!
Membership renewals are completed online through the SLSA Members Area.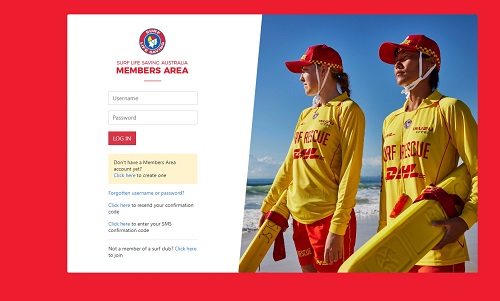 Visit members.sls.com.au
If you do not already have an SLSA Members Account, please create one.
Enter your email address and password where required, or use the Forgotten Username or Password feature to reset.
To renew your membership, please follow these steps:
Under the 'Memberships' menu, select either the first or second item:
Individuals: if renewing as an Individual, please select Renewals, Payments & Transfers
Families: If renewing a Family membership, select Family
– If renewing a Family and no family group exists in the database, select Create a Family Group.
Follow the prompts to renew your membership and those of any members in your family group. Please ensure you renew ALL family members.
Make payment: Select the applicable payment for your situation.
Different payment options apply
1. Renewing Lifesavers
*For our renewing lifesavers, a bonus has been introduced by SLSQ for the 22-23 season. Renewing active members who completed 25+ patrol hours in season 21-22 will pay $0 membership fees. Clubs will be reimbursed by SLSQ for these fees.
2. Renewing Nippers and Nipper families
Select the family membership category that applies to your family (Family of 4, Family of 5 etc) and make your payment.
* Fair Play Vouchers:
Please note our Club accepts Fair Play vouchers (link opens an external website) should you need assistance in covering your fees. Fairplay vouchers support children and young people who need it most, so they can start or continue to be physically active. Eligible parents, caregivers and guardians can apply for a voucher valued up to $150 per child which can be put towards sport and active recreation membership, registration or participation fees.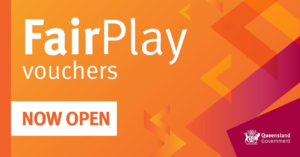 3. Renewing Nipper families with Active Lifesavers in the family group
If your family group contains Nippers and Active Lifesavers who qualify for the free SLSQ subsidised membership, please call the Club to determine the appropriate discount that applies.
Blue Card – Working with Children check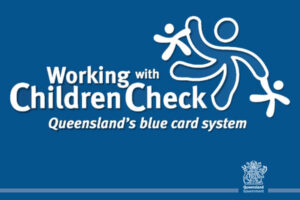 Do you hold a Blue Card? Patrolling Members and Nipper parents undertaking a volunteer role are required to hold a Blue Card. For further details on obtaining or renewing your Blue Card, visit 'Working with Children' page.