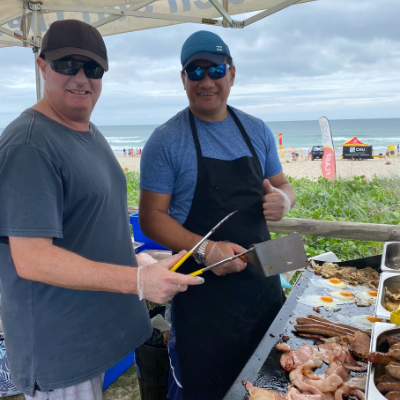 ---
Without volunteers, there would be no Nippers!
Like all surf lifesaving activities, volunteers run our Nipper days and Carnivals and these volunteers are our Parents/Associate Members.
With close to 300 Nippers at Palmy, we need parental assistance each week to ensure our program runs efficiently and, most importantly, safely for our kids. When we take a team away to a Carnival, this need increases as our resources get stretched between standard Nippers and the carnival volunteers.
Volunteering in surf life saving is FUN and we need you!
Some of the volunteer roles available are:
Beach setup and pack down
BBQ duties
Age Manager and Age Manager assistants
Water Safety
Officials (at Carnivals)
Water Safety at carnivals (which includes IRB Crew and IRB Driver)
It is crucial that our Volunteer force is strong and willing to support our ever growing Nipper program. Without volunteers, there would be no Nippers!
How can I offer to help?
To help out, please complete this Family participation jotform and we'll be in touch.
You can also always talk to any Age Manager or our Nippers Junior Activities Officer (Josh Sealey) on Saturdays for more information on roles available.