The fun of Surf Lifesaving starts here! Day 1 of Nippers is Saturday, 10 October 2020 at 7.30am.
NEW members are always welcome and to our renewing members… we can't wait to see you back on the beach!
Steps to Become a Nipper
All nippers need to complete the necessary paperwork and pay fees ahead  of the Pool Evaluation day.  Follow the steps below and you're well on your way to becoming a 'Palmy' Nipper this season. If you have any queries please don't hesitate to make contact with the Club Administrator during office hours.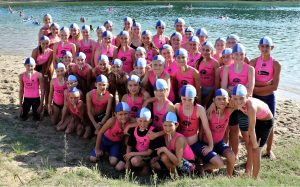 1. Complete the necessary forms below:
* Please ensure that the Club has at least one active e-mail address and contact mobile number. This is critical information we require in case we need to contact you and to provide important updates.
2. Pay your fees. For further information on pricing for 2020/21 visit the Membership page.
3. Complete your Pool Evaluation .  Our pool evaluation days have been scheduled for Saturday 22 August and Sunday 30 August at 9am-12.00pm. If you can't make the pool evaluation day you can obtain this through your own swim coach or you can contact your local pool for a time that suits to have one of their coaches complete the evaluation.  You will need to give the signed evaluation to the club prior to the start of nippers
*Please note that no administration will be conducted at the pool evaluation due to COVID-19 requirements. Please submit all forms to the Admin Office. All people entering the facility will be required to scan a QR code to sign in.
4. Ensure all documents are complete by the first day of nippers (Saturday, 10 October 2020).
SLS Members Area Information
RENEWING NIPPERS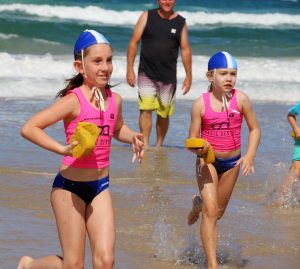 Existing nipper(s) need renew their membership online this season via the SLSA Online Members Area (you can also do this on your mobile phone). There are two easy steps:
Create a 'members account'  if you haven't done so already. If you have, simply enter you email and password where required. Please check your details and update if anything has changed in the last 12 months, ensure that the Club has an active e-mail address and mobile number.
Renew and pay your Membership online – that easy! If you need further assistance please refer here for Renewal and Payment instructions.
If you get stuck please contact the Club Administrator during office hours who will be able to assist you with the process.
NEW NIPPERS
For new members joining the Club for the first time, it does become tricky! You're more than welcome to give it a go! Just click here. If you get stuck view the instructions on how to join. Please ensure that the Club has an active e-mail address and contact mobile number.
Rather than lose you to technology we have the good old paper version of the Membership form for you to print and complete. This can be bought into the club during office hours and payment can be made to the Club Administrator at this time also.
BLUECARDS
Blue Cards are compulsory for all committee positions, age managers and parents actively participating in key roles during the season. Palm Beach does respectively ask that all parents apply for a Blue Card as part of the sign-on process, as good governance for our club to ensure everyone is covered.
There are two options to apply for a Blue Card:
Option 1
Members can use the new forms here, but you must ensure you provide a QLD Licence or CRN number and Certified Copies of an identification document or CRN must accompany your application (this can only be certified by a JP, Commissioner for Declarations, Lawyer or Police Officer)
Option 2
Members can use the online application portal Blue Card Online Application Portal but you must ensure you have a QLD Licence or CRN number.  You can use the 'How To' guide to assist you in completing the process.
ALREADY HAVE A BLUE CARD?
If you already have a blue card with another organization we are required to link it to SLSQ. You need to complete the Link an Applicant or Cardholder form.
BLUECARD EXEMPTIONS
Registered teachers and police officers remain exempt from requiring a blue card as part of their professional duties. However, when providing services which fall outside of professional duties, you must now complete an Exemption form and return it to the Club.