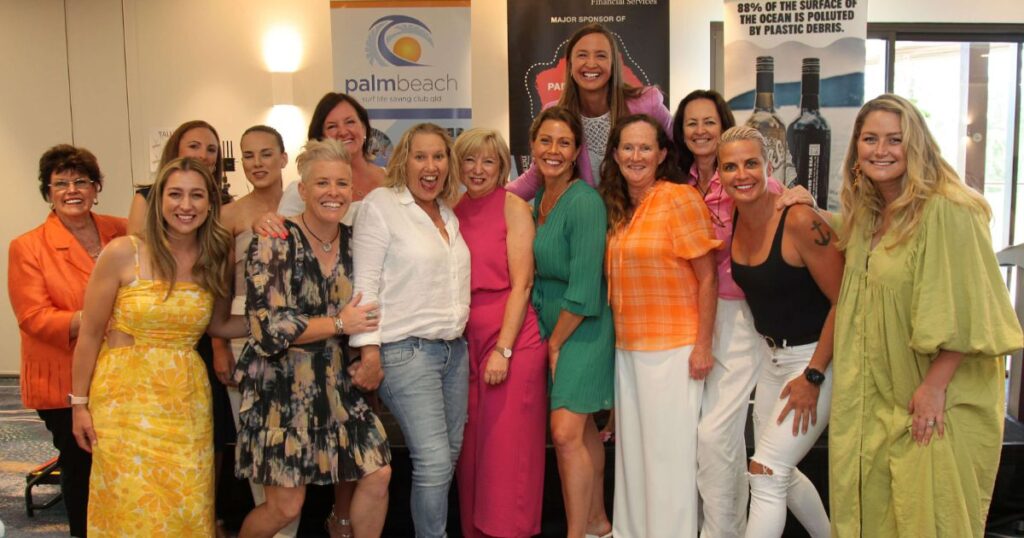 Earlier this month, Women in Surf – an event celebrating all women involved in surf lifesaving – returned to the coast following a hiatus due to COVID. One special award is presented. The 'Women in Surf Recognition Award' recognises a female who has made a significant, positive, and measurable impact within the Surf lifesaving arena. We are thrilled that this year's winner was our very own President, the first female President of our club, Mary Farrell.
Mary is always quick to downplay her contributions to our club but in her 13 years at PBQSLSC, Mary's impact and involvement has been extensive across all areas of the club and we have a lot to thank our Irish import for (did you know? Mary was born in Ireland and only came to Australia in her teens). Mary's roles at Palmy have included Club Captain, Trainer, Official, Supporters Club committee member, President (for 5 seasons now) and Patrol Captain (for 11 years now). Mary also helped build our female Masters program and is still seeking her first elusive medal; it'll come Mary, it will come! Mary is a legend at recruiting people to patrol, and into roles that they never considered themselves capable of. Being around Mary is to be involved and a club like ours cannot run without a huge number of committed volunteers. Mary leads our great club by building a strong team around her, emboldening and supporting our members to work together to achieve our club's mission, live our values and achieve our shared goals. Mary is so proud of the club that she is part of and its members, never seeking the limelight. Fortunately, for once, we were able to put "Legend" (her family's very apt nickname for her) where she deserved to be; front and centre and applauded wildly by all in attendance.
Congratulations Mary! A thoroughly deserved accolade recognising your extensive voluntary commitments to our club. We think you are fabulous.
(Mary is pictured below with her mum, Maureen)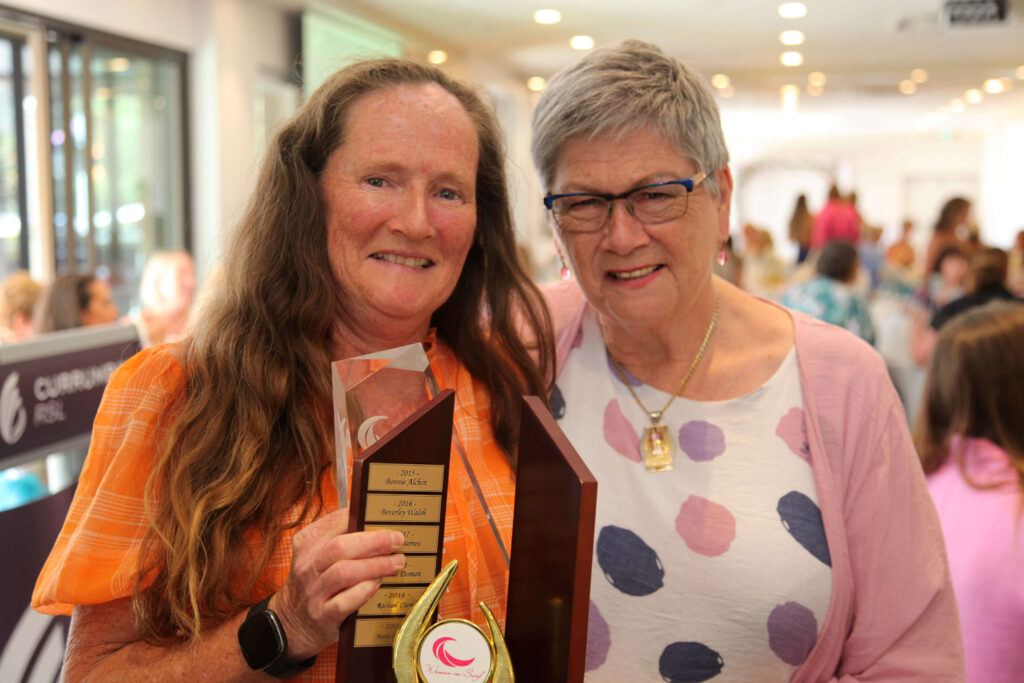 More photos from the day can be seen in our photo gallery linked in below.