Competing in Championship events
In order to compete in Championship events (Branch, States and Aussies) members/competitors are reminded of the requirements to have completed their Patrol obligations under SLSA rules and our Club's Competitor Policy. Our Competitor Policy outlines our Club's requirements of minimum Patrol hours in the calendar year (January to December) required per member category. You can find the Competitor Policy on this page of our website: https://www.palmbeachsurfclub.com.au/slsc/home/our-policies/
Members are also eligible to record hours through 'Other Service Hours' as outlined in the policy. These hours must be recorded in log books for input by the Club Administrator into Surfguard. It is up to the Member to ensure hours are logged and submitted to the Club office for processing. Other Service Hours can contribute up to 2/3rds of a members' required hours, however our Club prefers members complete minimum patrol hours where possible.
We encourage members to check their accumulated hours in their Members Portal https://members.sls.com.au/ to determine if the minimum hours required to compete have been reached – for most, this will be 25 hours.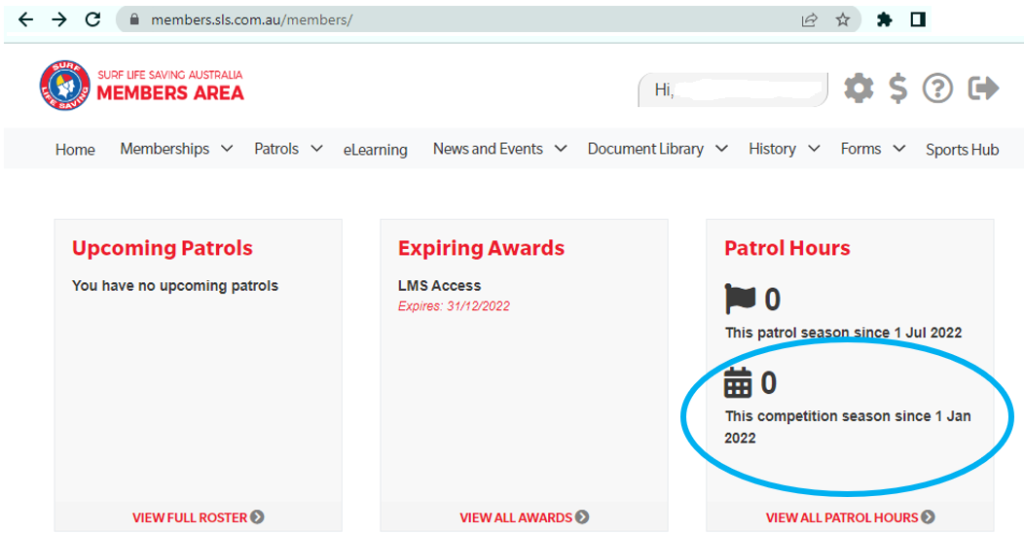 Should a member need to complete more hours, be sure to attend sufficient patrols prior to 1 January. If a member has reached the target already, thank you sincerely for all your hours spent protecting our community!
Please also note the conditions on fundraising and payment of the Competitor and Championship Levies within the Competitor Policy.
Any questions, please do not hesitate to contact staff in the office.