what's on at the club
what's on weekly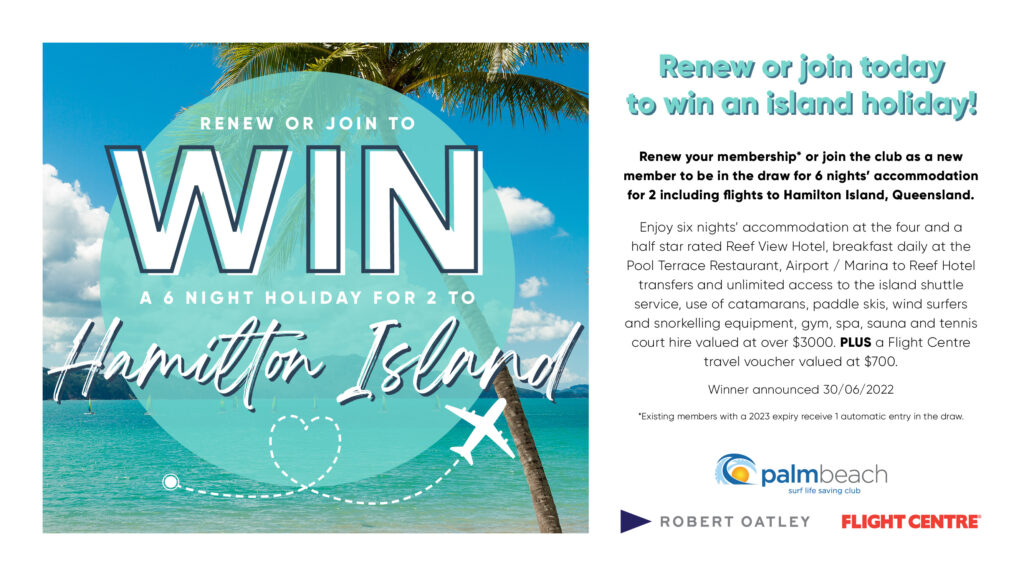 Our wine tasting evenings are a wonderful way to experience different wine varieties that you may not already be familiar with or become reacquainted with some that you are! Join us for an evening sampling some of South Australia's finest selected from the Oatley Wines portfolio. CLICK HERE for a preview of our selection & tasting notes for the evening.
Members receive 1 free kids meal for each main meal purchased on Monday nights.
*Not valid with any other discount or special offer.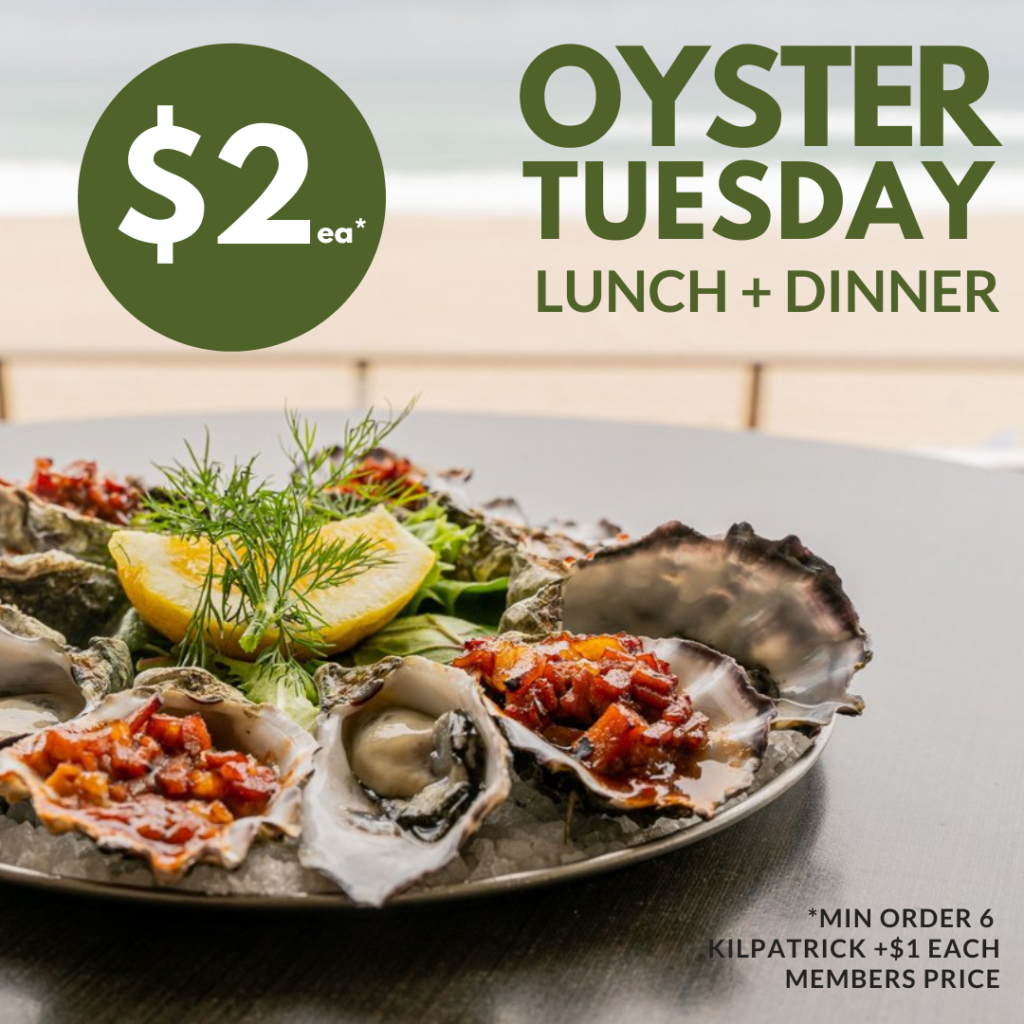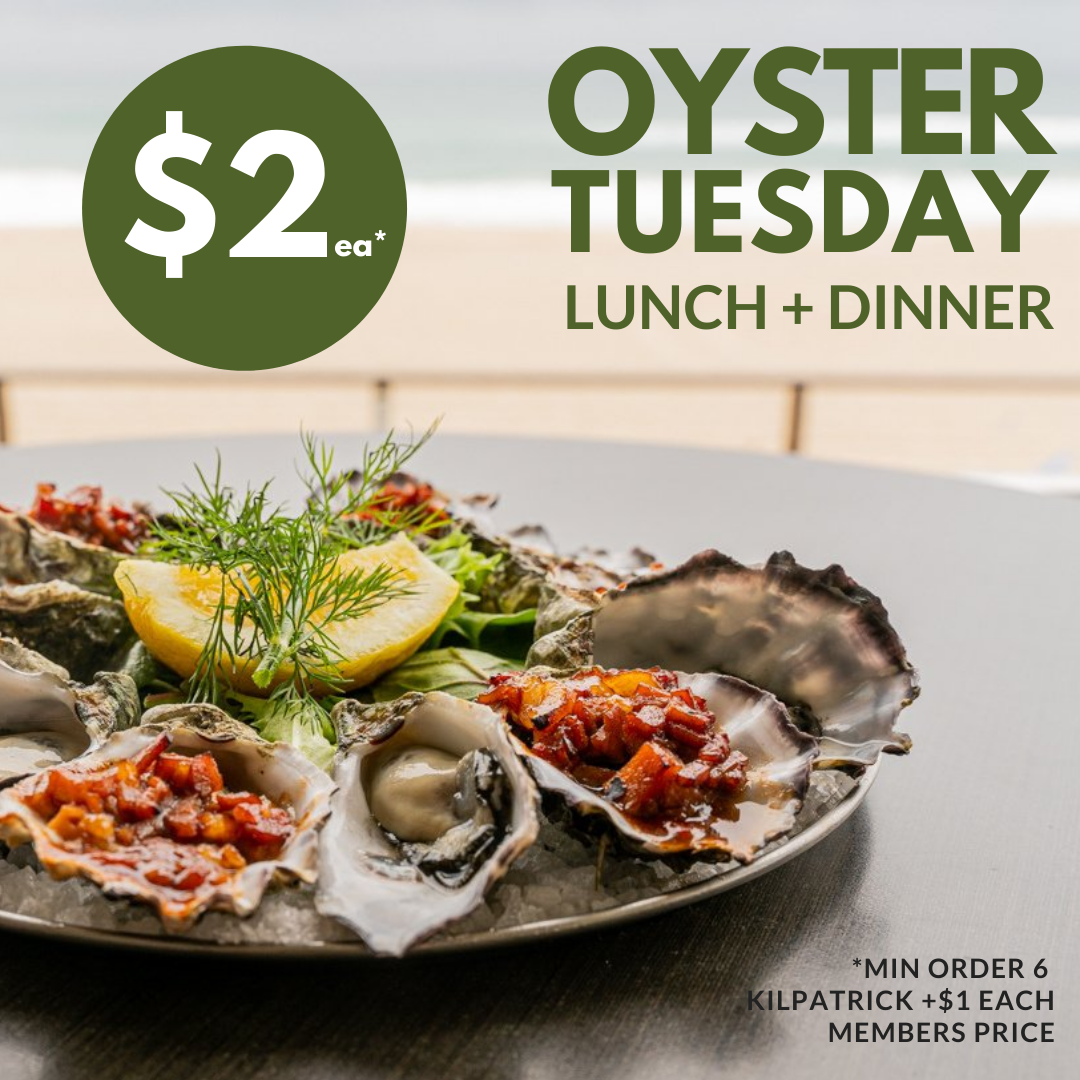 Members enjoy $2 0ysters overlooking the ocean all day on Tuesdays!
Half Dozen Natural $12 or a Dozen for $24.
Half Dozen Smokey Kilpatrick $18 or a Dozen for $36.
*not available Dec 27 through til Jan 23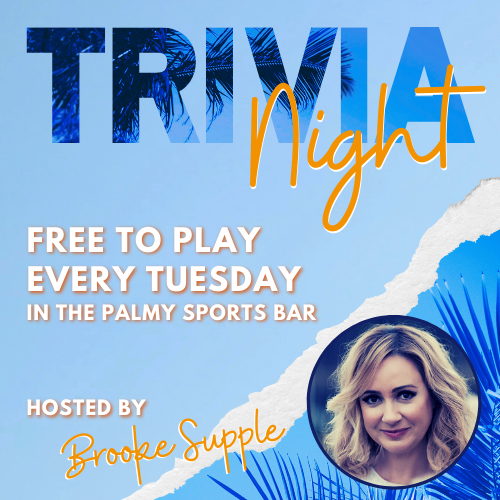 Free to play and so much fun, join Brooke for Trivia each Tuesday night at 6.30pm in the sports bar. Prizes awarded to the round winners + $100 cash for the overall winning team. The winners go on to play for the jackpot question & a chance to double their money!! Bookings are essential – CLICK HERE.
Yes! You absolutely can order dinner & eat while you play.
Sorry teams, Trivia will not be played on the following dates –  24th may, 5th July & 9th August.
Members enjoy a tasty 200g char grilled steak served with fries, salad & sauce for only $18!
*Not valid with any other discount or special offer.
Every other night of the week members pay $23 for one of our golden parmi's but not on Thursdays! $18 for members. Try one of our speciality Parmi's & the kids are taken care of with a half size parmi for $11!
*not available Dec 27 through til Jan 23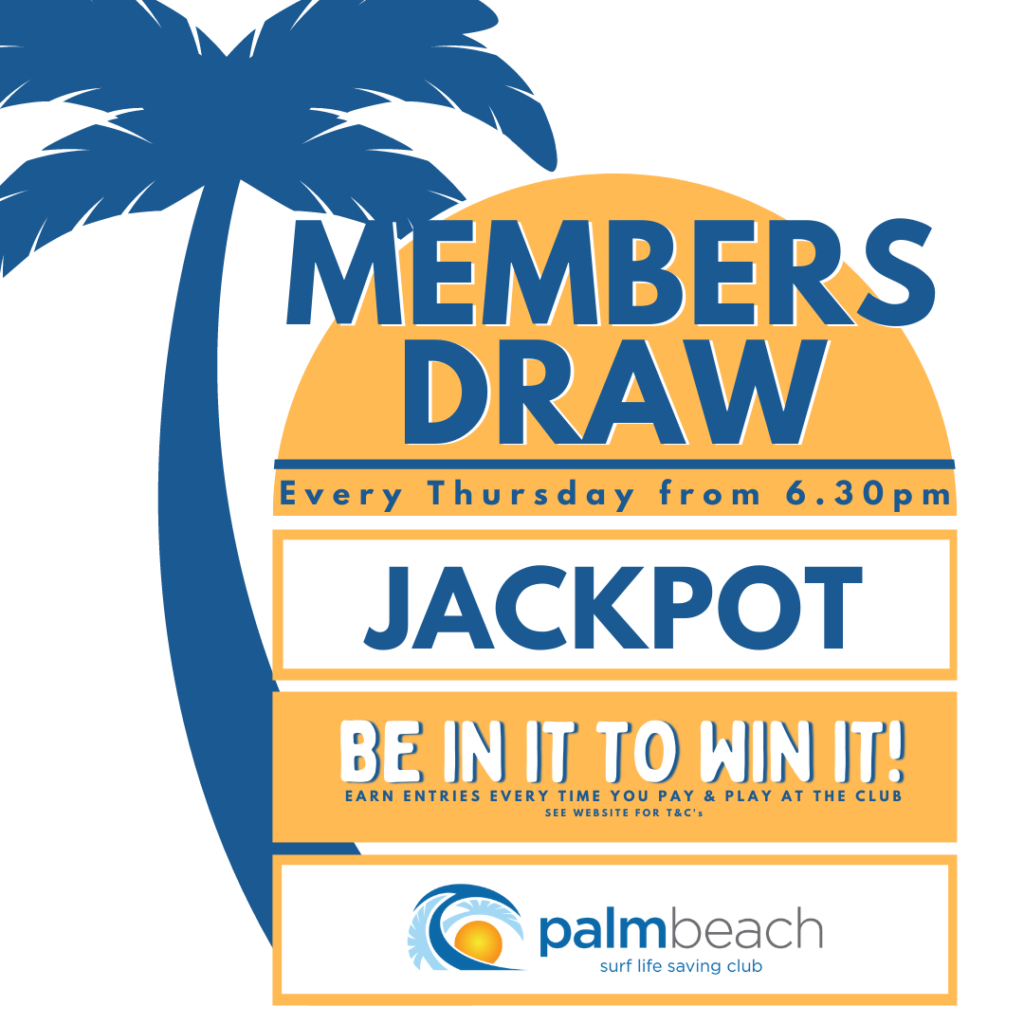 We're excited to bring you a new look members draw on THURSDAY MARCH 03.
Members earn virtual entries for every $5 they spend in the cafe, bar & restaurant OR $10 in gaming room turnover.
Start earning tickets from 21/02/2022
Be at the club on Thursday Nights for the 6.30pm, 7pm & 7.30pm draws to be eligible to claim the jackpot!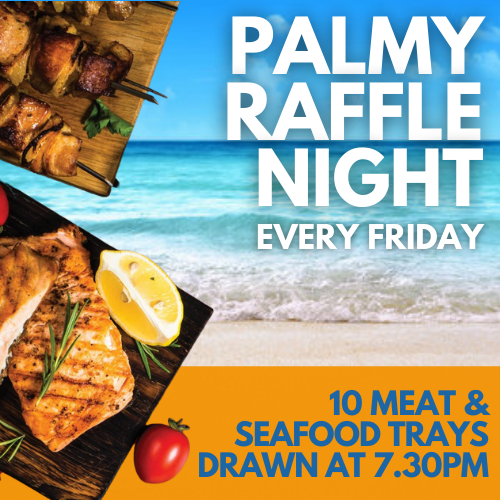 Tickets go on sale from 6.30pm each Friday night for your chance at 8 meat trays & 2 seafood trays drawn at 7.30pm. EFTPOS available.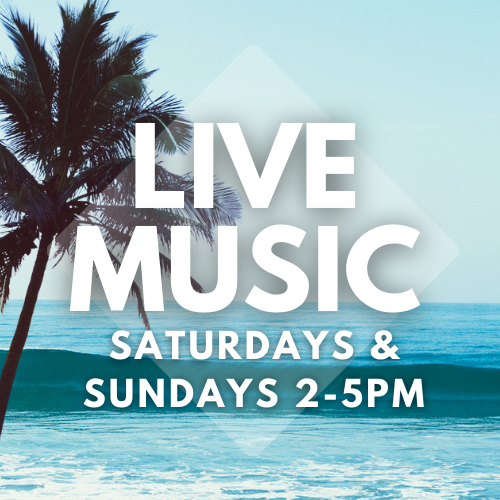 Kick back to some cruisy tunes each Saturday & Sunday from 2pm til 5pm. Scroll down for this months gig guide.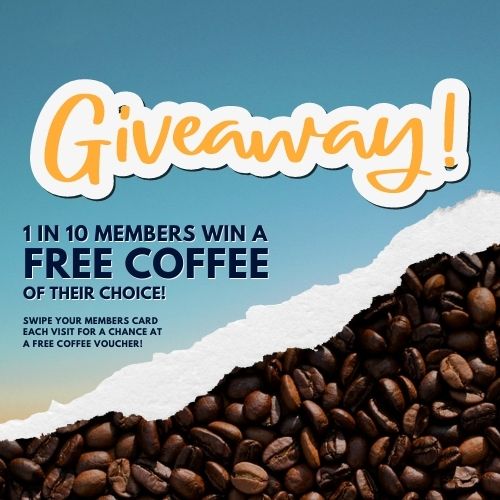 When members swipe their card at the club they have a 1 in 10 chance of scoring a free coffee voucher!
T's & C's apply.
There is always so much cool stuff happening for members & visitors to Palmy Surf Club! Some of our promotions are exclusively for our members but the good news is, it's only $5 to join. You'll make back your membership fee in the generous discounts on food & drinks from your first visit! If you would like any more info about our entertainment or promotions, get in touch with our helpful reception team via the contact us page or give us a call on (07) 55 342 180.