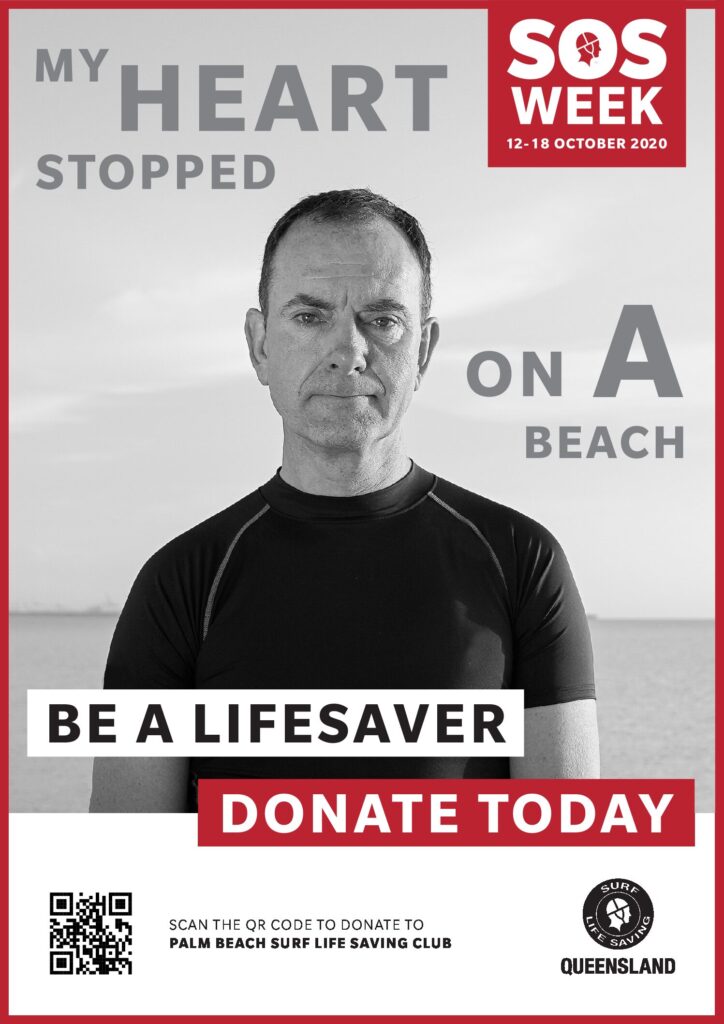 BE OUR LIFE SAVER TODAY!!!!
SOS Week is the annual donation drive by Surf Life Saving where we ask the community to give whatever they can, big or small, to assist us in continuing to keep Palm Beach safe and save lives.
How do you help? Easy! Simply open your camera on your phone and hold it over the QR code on the poster above, then follow the directions on the website you will be linked to. Otherwise you can click on the small poster to the right and be linked directly to the donations page.
Feel free to share our poster with our unique code on your socials and thanks for your help – every little bit counts!!!