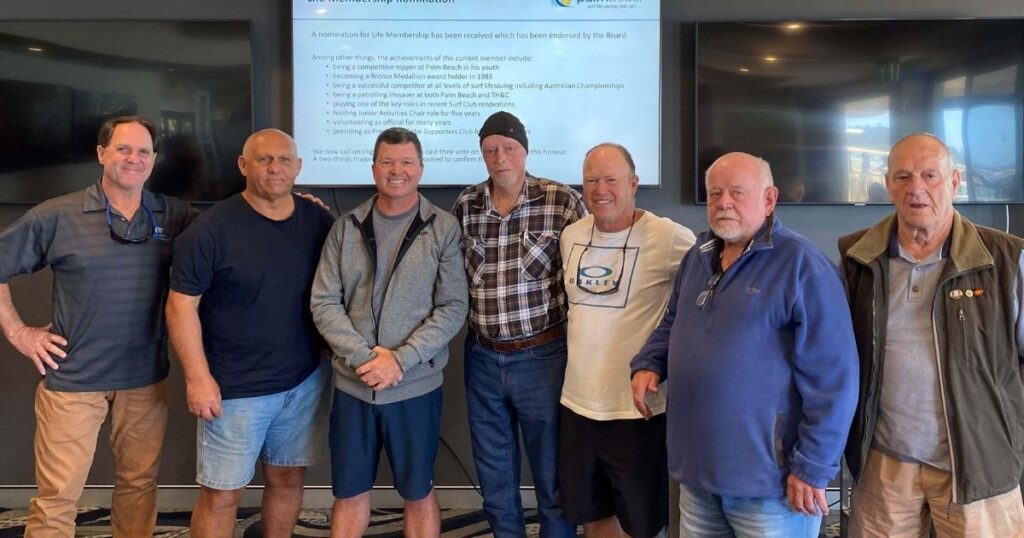 24 June 2022
Our Club would like to congratulate Gary Fraser (pictured third from left) who was awarded Life Membership at our Club AGM this past weekend. Gary has committed years of service to Palm Beach Surf Club, both in the junior club and as President of the Supporters Club, for which we sincerely thank him for his time, dedication and commitment.
Gary, who stepped down as Supporters Club President at the AGM, was emotional on receiving the honour stating "he bleeds blue". Gary is pictured with fellow Life Members Scott Rawlings, Arnie Eusson, Dan Stewart OAM, Geoff Bagnall, Warren Johnson and Ron Bagnall. A celebration will be organised in the future with Gary's family and friends to honour his achievement.
Congratulations Gary.
Note: Minutes for the AGM can be found here: Palm Beach SLSC AGM 2022 minutes.pdf